VELOCITY INSENSITIVE, CONSISTENT EXPANSION, INDEPENDENT OF TARGET MEDIUM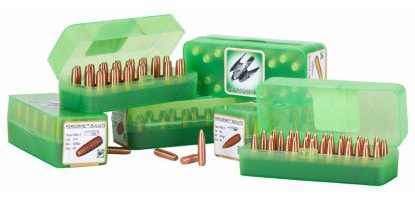 Peregrine Bullets – State of the art, environmentally friendly technology for the rifle connoisseur.
Peregrine Bullets are precision machined on CNC Swiss Lathes. Quality control ensures ± 0.0002″ diameter tolerance and under 0.2 grain mass variance.
Shoot the most accurate, predictable and dependable bullet on earth.