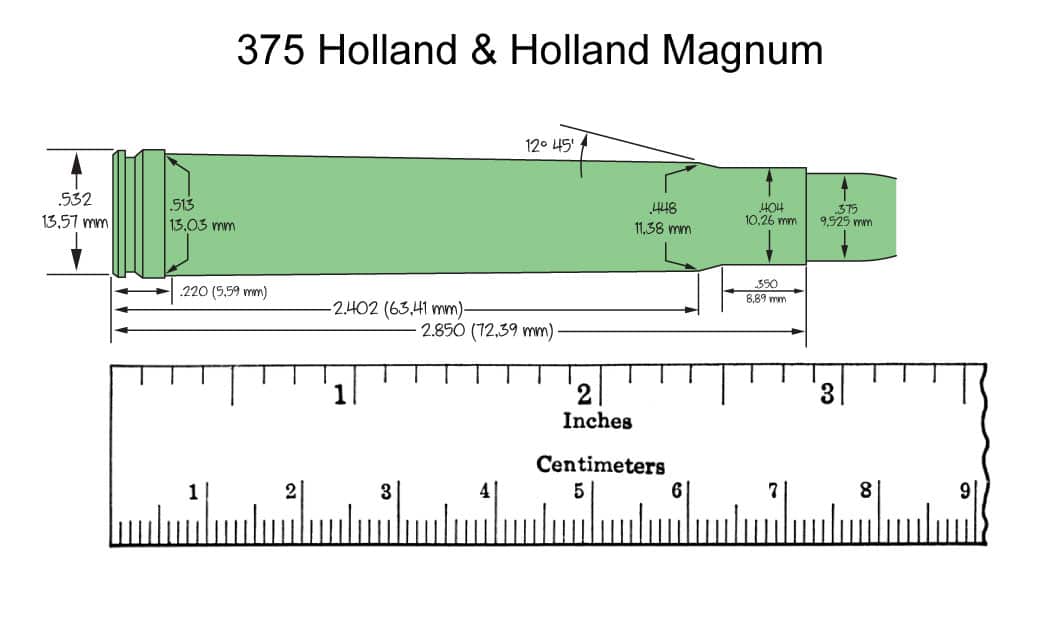 During the early years of the 20th century, Holland and Holland designed the 375 caliber to compete against Europe's development of large calibers.  The aim was to provide hunters with the means to down the biggest possible game, such as elephants.  To this day, the 375 Holland & Holland Magnum remains one of the most popular hunting calibers, particularly used in big game hunting rifles.
The design of the caliber is such that, depending on the loaded weight, the 375 can be used on either light to medium, or large, thick-skinned game.  Acceptable loading ranges for the 375 for light, plains game, vary between 210 grains to 235 grains, while bullets for heavy bodied animals (such as lions, tigers, elk and moose) are loaded between 250 grains and 285 grains.  Heavy and dangerous game require big game hunting rounds loaded between 285 grains and 300 grains.   As a result of its efficiency in achieving hunting kill shots, especially of large game, many areas require the use of the 375 as a legal minimum for hunting.
Why the 375 Holland & Holland Magnum is a popular hunting caliber
Effective for big game hunting: The relatively heavy weight of the bullet allows for effective big game hunting in Africa, allowing penetration of large animals with tough, thick skin, such as elephants and rhinoceroses, as well as big game hunting North America, for prey including brown bears.
Achieves similar points of impact: 375 H&H rifles are, unlike many other calibers, able to achieve a similar point of impact, regardless of the weight of the bullet or the distance from target, making this caliber unique in that the weight of the bullet and bullet tip types can truly be selected based on the type of animal to be hunted.
Accurate and dependable: Due to its accuracy and dependability, the 375 requires the hunter to make less scope and sight adjustments.
Versatile: The cartridge is considered to be one of the most versatile on the market, as well as one of the best all-round performers.
Animals you can hunt with the 375H&H:
Pronghorn antelope
Moose
Hartebeest
Cougar
Black bear
Hunting rifles that make use of the 375H&H:
Remington Model 798
Mauser M03 Extreme
Blaeser K95
Savage Model 110
Merkel RX Helix
Peregrine Bullets For The 375 H&H Magnum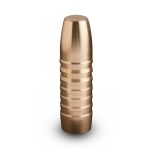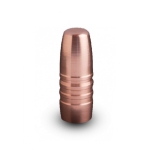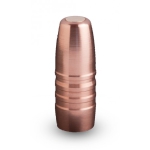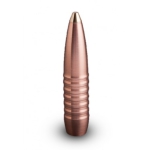 The Peregrine PlainsMaster bullet is a spitzer hunting bullet designed for open terrain hunting with medium range application. The Peregrine PlainsMaster is also an expanding bullet, with a brass plunger that enhances nose expansion and mushrooming at high and low bullet velocities.